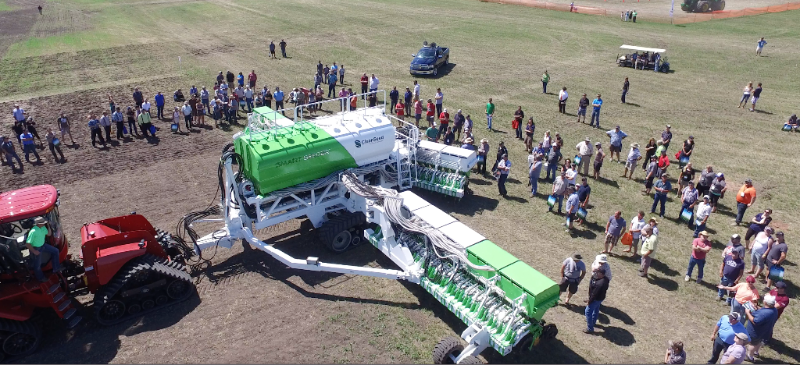 This event afforded Clean Seed the opportunity to directly showcase the functionality and related benefits of the CX-6 Smart Seeder directly to farmers, industry professionals, our shareholders and the general public who have been following our progress for the past few years. Our Smart Cart also turned heads with our patented "refill on the fly" – Velocity Fill System, another industry first!
Two of our award winning SMART Seeders™ were on display over the duration of the 3-day event. One in our static display zone supported by our partner, Rocky Mountain Equipment, and the other running daily live seeding demonstrations giving attendees the chance to walk and follow the CX-6 over the seeded rows to see for themselves the direct benefits this technology offers. Stay tuned for company video showcasing the event.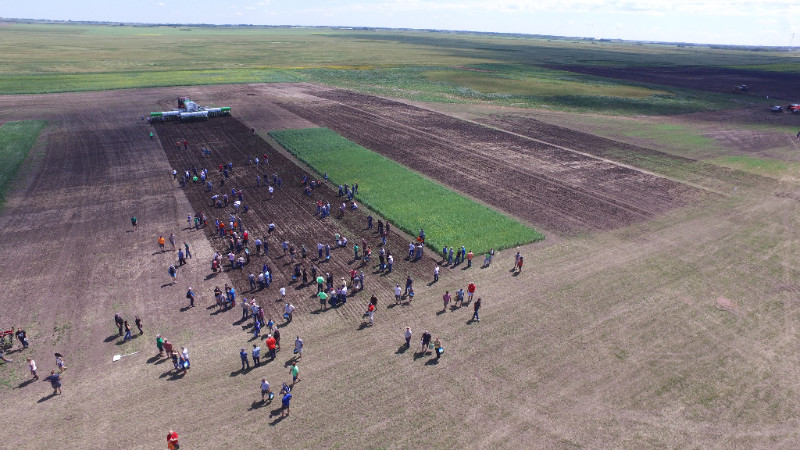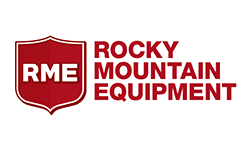 Curtis Borduzak – General Manager, Ag Sales Support
"It was great to see customers engaged in learning about the Clean Seed SMART Seeder. Our staff were able to learn a lot from walking around the machines with Clean Seed engineers, designers and management. The live demonstration portion was a great confidence builder in identifying Clean Seed's position as a welcome new entry into the seeding marketplace!"
The Clean Seed Team is also proud to have been invited to participate in the opening ceremonies along with show/event management and government officials to kick off this year's AG in Motion event.
There is no doubt that the show was a huge success for Clean Seed, Rocky Mountain Equipment and event management with an enthusiastically crowded show garnering a record number of attendees.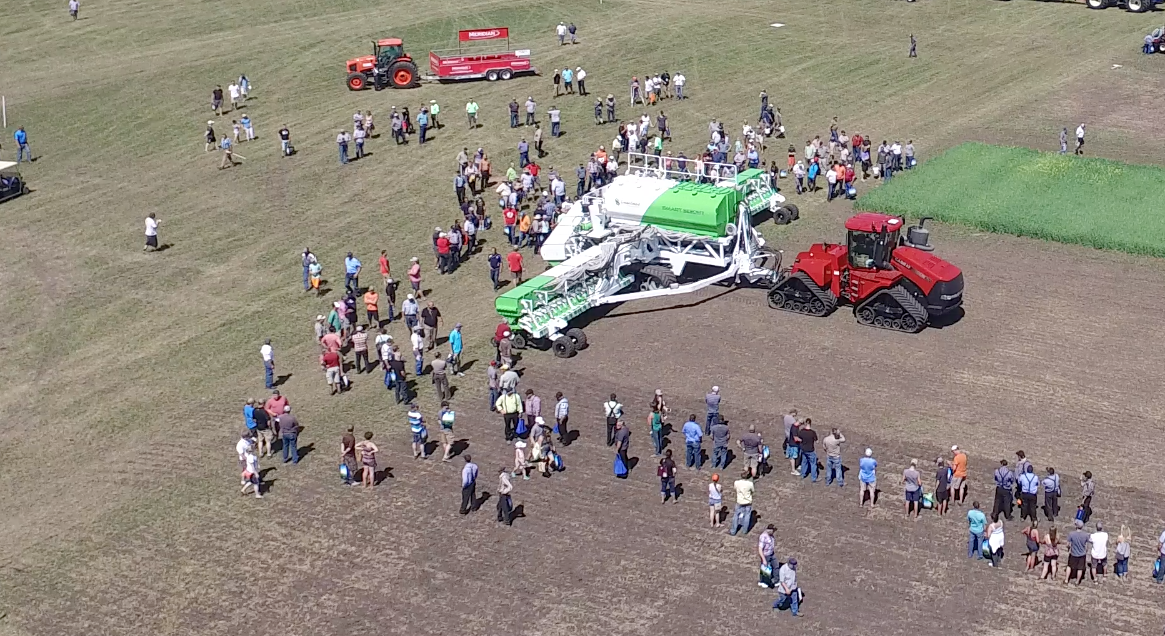 The SMART Seeder received an overwhelming amount of support from farmers across the prairies with a genuine interest and desire to learn about what the SMART Seeder™ and its related technologies can offer their farms and the industry as a whole.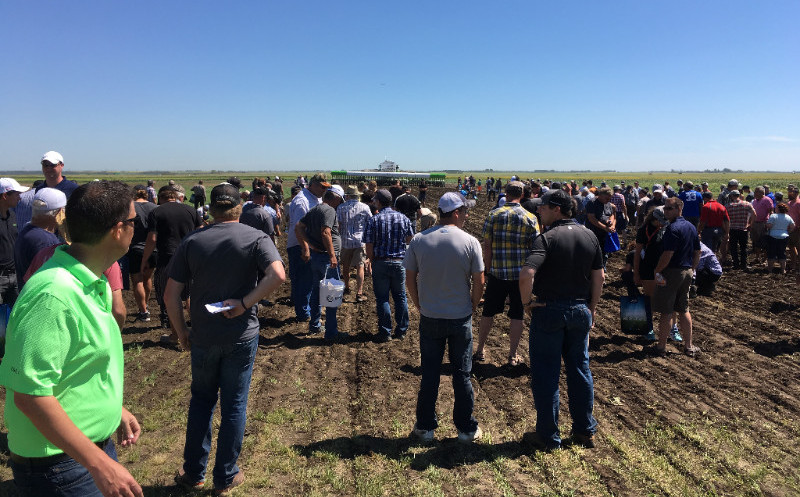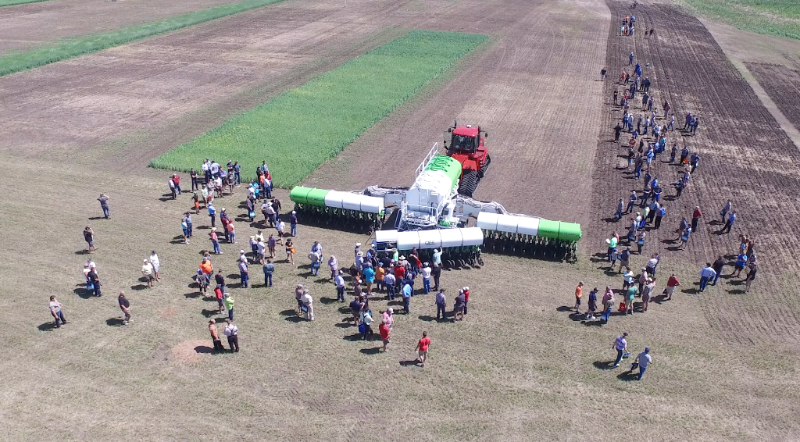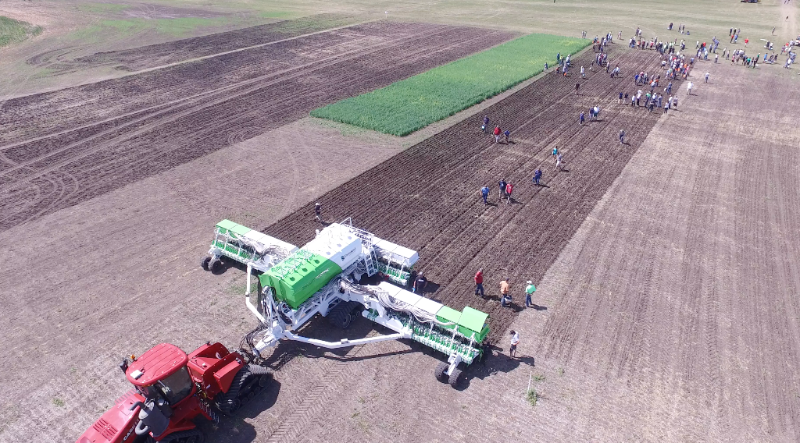 Thank you to Rob O'Connor and his management team at Ag In Motion. Thank you to everyone who attended and took the time to see the live demonstrations.  Thank you to the Rocky Mountain Equipment Team for your unwavering support.  And lastly, thank you to the Clean Seed and WS Steel team for your continued tireless effort to bring our SMART Seeder technology to the market.
See you next year!